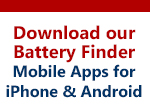 | | |
| --- | --- |
| | VidPro CL-2 Small to Medium Point & Shoot Film & Digital Camera Case, Black / Beige |
Item: #CL2 | MFG: #CL2
In Stock
Note: Usually leaves our warehouse in 1 business day


Our Price: $6.55
VidPro CL-2 Small to Medium Point & Shoot Film & Digital Camera Case Details
Dimensions (WxHxD)
3.6" x 3.0" x 1.3"




VidPro CL-2

Fits small to medium point and shoot cameras and digital cameras

Front Pocket

Ultra Foam Padding

Weather Resistant

Choosing a case for your small to medium point and shoot camera or digital camera should be fun...not another stressful item on your to-do list! It should add joy to your life and it shouldn't cost a fortune. We know it can be a little tricky finding the right case that is perfectly tailored for cameras like the Canon EOS-D60. Thatís why we make sure to keep our digital camera case selection updated to suit the latest models. We practice this through our state of the art, vigorous constant updating of our inventory. After all, nothing is too good for your favorite, most treasured Canon ZR-90. With our extensive collection of high quality camera cases, you can rest assured that your digital camera will last year after year. And... It won't cost you a fortune! So you have both worlds, Great Product AND Great Price.

Remember, whether you are looking for a case for the Canon PowerShot G6 or any other Canon Digitial Camera we have the affordable, quality option for you.





Our Policy:
East Coast Photo's policy is to provide our customers with superior customer service. All of our products carry a 100% satisfaction guarantee. If, for any reason, you're not completely satisfied with your purchase, please return the product(s) to us within 30 days for refund or exchange.
CL2 Case is Compatible with the following Digital Cameras:
Canon Powershot A1200
Canon Powershot A2200
Canon Powershot 300
Canon Powershot A3300
Canon Powershot A530
Canon Powershot A100
Canon Powershot A200
Canon Powershot A300
Canon Powershot S40
Canon IXUS 1000HS
Canon Powershot 100
Canon Powershot 500
Canon Powershot A800
Canon Powershot A310
Canon PowershotS30
Canon Powershot S30
Canon Powershot S80
Canon Powershot S50
Canon Powershot A400
Canon Powershot S60
Canon Powershot A5
Canon PowerShot SD990 IS
Canon Powershot A1000 IS
Canon Powershot SD1200 IS
Canon Powershot SD940 IS
Canon Powershot A20
Canon Powershot A30
Canon Powershot SD850 IS
Canon Powershot SD30
Canon Powershot SD40
Canon Powershot SD430
Canon Powershot SD600
Canon Powershot SD1000
Canon Powershot SD800
Canon Powershot SD870 IS
Canon Powershot SD400
Canon Powershot SD550
Canon Powershot SD100
Canon Powershot SD790
Canon Powershot S300
Canon Powershot S230
Canon Powershot S330
Canon Powershot S200
Canon Digital IXUS 85
Canon Powershot SD1100
Canon Powershot SD980 IS
Canon Powershot A50
Canon Powershot A10
Canon Powershot A420
Canon Powershot A460
Canon Powershot TX1
Canon Powershot SD500
Canon Powershot SD10
Canon Powershot SD700
Canon PowerShot SD880 IS
Canon Powershot E1
Canon Powershot SD960 IS
Canon Digital IXUS 80
Canon Powershot SD110
Canon Digital IXUS 90
Canon Powershot SD20
Canon Powershot SD890 IS
Canon Powershot SD950 IS
Canon Powershot SD770 IS
Canon Powershot SD200
Canon Powershot SD300
Canon Powershot SD900
Canon Powershot SD450
Canon Powershot SD630
Canon Powershot A430
Canon Powershot A410
Canon Powershot S70
Canon Powershot S410
Canon Powershot S500
Canon Powershot S400
HP PhotoSmart R707
Fujifilm Finepix JV200
Fujifilm Finepix T300
Fujifilm Finepix V10
Fujifilm FInepix J10
Fujifilm Finepix Z30
Fujifilm Finepix Z100 fd
Fujifilm Finepix Z3
Fujifilm Finepix F402
Fujifilm Finepix Z10 fd
Fujifilm Finepix Z2
Fujifilm Finepix F810
Fujifilm Finepix AV200
Fujifilm Finepix JX350
Fujifilm Finepix F700
Fujifilm Finepix F401
Fujifilm Finepix J250
Fujifilm FinePix Z70
Fujifilm FinePix F650
Fujifilm Finepix Z1
Fujifilm Finepix F470
Fujifilm Finepix Z20
Fujifilm FInepix J50
Fujifilm Finepix Z5
Fujifilm Finepix F100fd
Fujifilm Finepix F710
Fujifilm Finepix F50 fd
Olympus VG-110
Olympus FE-180
Olympus FE-300
Olympus Stylus 830
Olympus Stylus 750
Olympus Stylus 720
Olympus Stylus 1020
Olympus FE-350 Wide
Olympus FE-280
Olympus FE-340
Olympus FE-150
Olympus FE-310
Olympus FE-200
Olympus FE-170
Olympus Stylus 1030 SW
Olympus C-60
Olympus Stylus 1200
Olympus FE-130
Olympus C-50
Olympus Stylus 780
Olympus FE-370
Olympus Stylus 1050 SW
Olympus FE-320
Olympus FE-190
Olympus Stylus 1010
Olympus Stylus 810
Olympus Stylus 790 SW
Olympus Stylus 770 SW
Olympus Stylus 1000
Olympus Stylus 730
Olympus Stylus 700
Olympus Stylus 850 SW
Olympus FE-115
Olympus Stylus Verve S
Olympus SP-320
Olympus Stylus Verve
Olympus Stylus 710
Olympus Stylus 820
Olympus Stylus 1040
Olympus FE-20
Olympus FE-350
Olympus FE-140
Olympus Stylus 840
Sony DSC-W90
Sony DSC-S650
Sony DSC-P52
Sony DSC-W220
Sony DSC-L1
Sony DSC-S40
Sony DSC-S750
Sony DSC-W50
Sony DSC-W170
Sony DSC-P2
Sony DSC-P8
Sony DSC-P51
Sony DSC-S600
Sony DSC-W30
Sony DSC-P71
Sony DSC-H10
Sony DSC-P150
Sony DSC-P5
Sony DSC-S500
Sony DSC-W120
Sony DSC-P31
Sony DSC-P41
Sony DSC-P9
Sony DSC-P3
Sony DSC-P7
Sony DSC-P100
Sony DSC-U40
Sony DSC-P1
Sony DSC-T33
Sony DSC-T200
Sony DSC-W1
Sony DSC-W35
Sony DSC-S700
Sony DSC-P72
Sony DSC-W130
Sony DSC-F88
Sony DSC-W100
Sony DSC-U50
Sony DSC-W7
Sony DSC-W150
Sony DSC-P92
Sony DSC-P10
Sony DSC-W70
Sony DSC-T300
Sony DSC-T500
Sony DSC-P93
Sony DSC-W200
Sony DSC-S780
Sony DSC-W5
Sony DSC-W80
Sony DSC-M2
Sony DSC-W55
Sony DSC-T70
Sony DSC-W300
Sony DSC-T50
Sony DSC-P200
Sony DSC-P120
Sony DSC-N1
Sony DSC-S60
Sony DSC-M1
Sony DSC-U60
Sony DSC-P20
Pentax Optio RS1500
Pentax Optio 50
Pentax Optio M10
Pentax Optio V20
Pentax Optio A10
Pentax Optio Z10
Pentax Optio RS1000
Pentax Optio M60
Pentax Optio H90
Pentax Optio M50
Pentax Optio E50
Pentax Optio S1
Pentax Optio WS80
Pentax Optio S12
Pentax Optio V10
Pentax Optio S7
Pentax Optio A20
Pentax Optio M20
Pentax Optio W60
Epson PhotoPC L-410
Epson PhotoPC 800
Panasonic Lumix DMC-FX30
Panasonic Lumix DMC-FX35
Panasonic Lumix DMC-FX50
Panasonic Lumix DMC-FX55
Panasonic Lumix DMC-FX500
Panasonic LUMIX DMC-FX37
Panasonic Lumix DMC-FS16
Panasonic Lumix DMC-LX2
Panasonic Lumix DMC-FX-3
Panasonic Lumix DMC-FS5
Panasonic Lumix DMC-FX2
Panasonic Lumix DMC-LS1
Panasonic Lumix DMC-FX8
Panasonic Lumix DMC-FS3
Panasonic Lumix DMC-FX07
Panasonic Lumix DMC-TZ3
Panasonic Lumix DMC-FX150
Panasonic Lumix DMC-FX580
Panasonic Lumix DMC-FS15
Panasonic Lumix DMC-ZS3
Panasonic Lumix DMC-FS20
Panasonic Lumix DMC-LX1
Panasonic Lumix DMC-FX9
Panasonic Lumix DMC-FX01
Panasonic Lumix DMC-FX3
Panasonic Lumix DMC-FX33
Panasonic Lumix DMC-FX5
Panasonic LUMIX DMC-TS1
Panasonic Lumix DMC-FS25
Panasonic Lumix DMC-FS7
Panasonic Lumix DMC-FP3
Panasonic Lumix DMC-XS1
Panasonic Lumix DMC-FX7
Vivitar Vivicam X028
Vivitar ViviCam 10
Vivitar ViviCam 3200
Vivitar ViviCam 5399
Casio Exilim EX-Z700
Casio Exilim EX-Z120
Casio Exilim EX-Z57
Casio Exilim EX-Z1000
Casio Exilim EX-Z10
Casio Exilim EX-Z750
Casio Exilim EX-Z1200 SR
Casio Exilim EX-Z150
Casio Exilim EX-Z300
Casio Exilim EX-Z400
Casio Exilim EX-FS10
Casio Exilim EX-Z1050
Casio Exilim EX-S10
Casio Exilim EX-V8
Casio Exilim EX-V7
Casio Exilim EX-Z80
Casio Exilim EX-Z77
Casio Exilim EX-Z1080
Casio Exilim EX-Z500
Casio Exilim EX-S880
Casio Exilim EX-Z850
Casio Exilim EX-Z70
Casio Exilim EX-Z110
Casio Exilim EX-Z250
Casio Exilim EX-Z85
Casio Exilim EX-FC100
Casio Exilim EX-S12
Casio Exilim EX-Z16
Casio Exilim EX-S5
Casio Exilim EX-Z60
Casio Exilim EX-Z55
Casio Exilim EX-Z50
Casio Exilim EX-Z9
Casio Exilim EX-S770
Casio Exilim EX-Z75
Ricoh Caplio PR1
Ricoh Caplio PR30
Ricoh Caplio 500G
Nikon Coolpix S3100
Nikon Coolpix S520
Nikon Coolpix 4600
Nikon Coolpix 7600
Nikon Coolpix L3
Nikon Coolpix S1
Nikon Coolpix S4100
Nikon Coolpix S6100
Nikon Coolpix S510
Nikon Coolpix L4
Nikon Coolpix L2
Nikon Coolpix S560
Nikon S80
Nikon Coolpix S550
Nikon Coolpix S630
Nikon Coolpix S210
Nikon Coolpix S600
Nikon Coolpix 5600
Nikon Coolpix SQ
Nikon Coolpix S7c
Nikon Coolpix S200
Nikon Coolpix S3
Nikon Coolpix S2
Nikon Coolpix S51
Nikon Coolpix S6
Nikon Coolpix S60
Samsung HZ10W
Samsung ST150F
Kodak PLAYFULL Waterproof Video
Kodak Mini Video Camera
Kodak Easyshare Mini M200
Kodak M873
Kodak M853
Kodak EasyShare M753
Kodak M883
Kodak Easyshare C713
Kodak Easyshare Sport C123
Kodak C433
Kodak V550
Kodak C763
Kodak C1013
Kodak Easyshare M1063
Kodak M380
Kodak C643
Kodak V530
Kodak M1073 IS
Kodak Easyshare M1093 IS
Kodak C743
Kodak C533
Leica C-LUX 3
GE E850
GE G1
Front Pocket

Ultra Foam Padding

Strap
See any errors on this page Let us know